Do you have projects abroad?
The perfect tandem
Worldwide service
Worldwide coordination of insurance solutions according to the local legislation
Personal contact
Personal contact with our dedicated and professional Team

Experience
Longstanding experience and in-depth knowledge of the national and international insurance markets

Professional Risk Management
Extensive expertise in the analysis of national and international insurance programs, implementation, client support and risk management

Customized coverage
We combine the best solution of global program policies and coordinated local policies to meet the requirements of our clients
Partner
Close cooperation with insurers, claims experts, etc., to obtain the best prices and services

Reporting
Global reporting of all national and international policies

Claims
Flexible and immediate claims assistance. We coordinate the claims process together with the local Co-Broker
unisonSteadfast
We're member of the unisonSteadfast network, one of the largest brokerage networks which is represented in more than 130 countries worldwide with around 350 highly competent and professional independent broker members and correspondents in all economically significant regions worldwide
Estimated number of employees more than 9,000
Estimated premium volume more than US $ 12 billion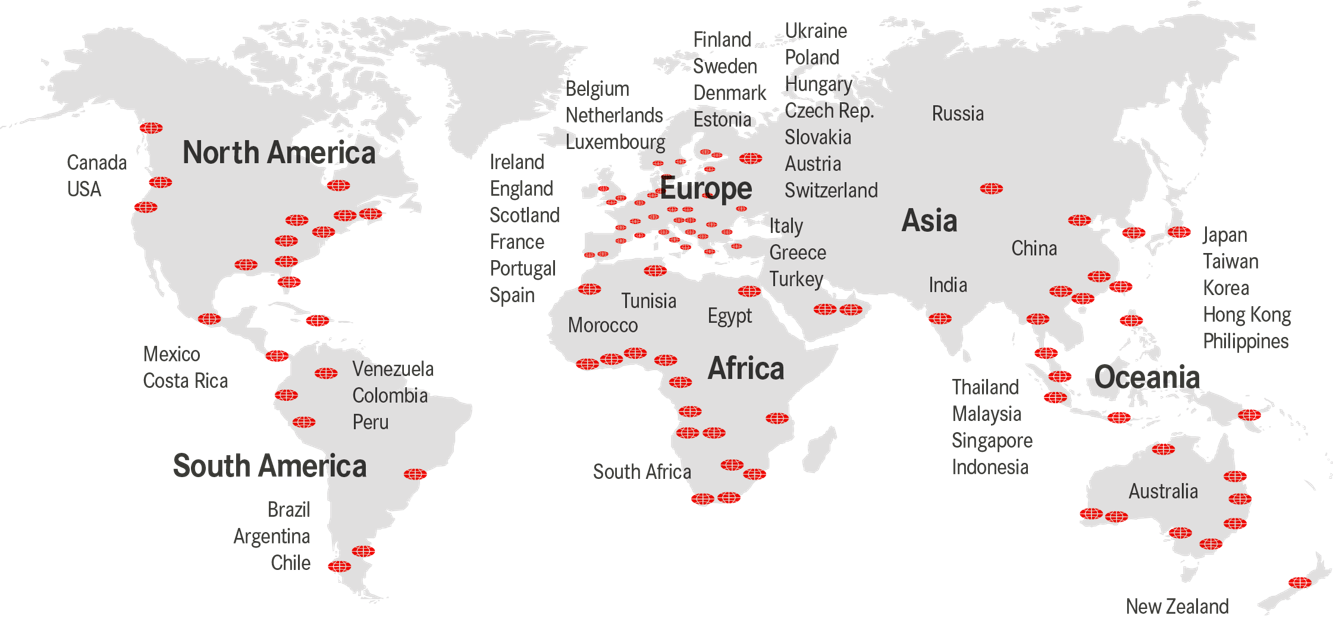 How can I make my company more competitive?
Implementation of a dynamic risk management in the company
How do I make my company more resilient?
Implemimpenting of a business continuity plan
How do the risks of my suppliers impact me?
Control of third party and supply chain risks
Where do I set up my subsidiary?
Information on natural hazards in any location around the world
I want to expand. Can you help me?
We have local Partners in over 130 countries
24h
Because you never know when a problem may arise, QB 24 hours service hotline. In this way we guarantee a swift processing of your claim. With a simple call we get started. 902 026 212
APP QB
Download our APP for IPHONE and ANDROID to access your insurance details, services, and useful information in case of a claim
WEB ACCESS

Through your private access you will have control of your policies
LEGAL QB
Comprehensive insurance advice that always protects the rights of our clients through a specialized and independent legal advisor. Consultancy and defence up to the procedural intervention, the claim of compensation, breach of contract, legal disputes…
NEWS

Information and news on insurance and risk management.
PAYMENTS

In addition, for the convenience of our customers, the payments can be made online
INFORMACIÓN BÁSICA SOBRE PROTECCIÓN DE DATOS PERSONALES
Responsables: SEGURCRUANYES, S.L. y QUALITY BROKERS, S.L.
Finalidad: Asistencia, asesoramiento e información en la contratación durante la vigencia de los contratos de seguro y en caso de siniestro. Canalizar consultas y quejas planteadas.
Legitimación: Consentimiento expreso.
Destinatarios: Cesiones y/o transferencias a terceras empresas y/o organismos tal y como se indica en la información adicional.
Derechos: Acceso, rectificación, oposición, limitación, así como otros derechos debidamente recogidos en la información adicional.
+ Información: Puede consultar información adicional al respecto a través del siguiente enlace
POLÍTICA PRIVACIDAD
.
We will be happy to assist you